Congratulations to Mallory Brosh for qualifying to

National Tops Testing!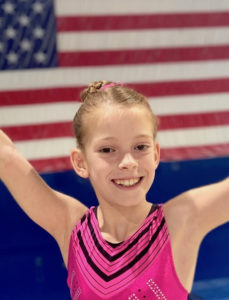 Top 100 – 9 year olds of the USA
Mallory participates in the TOPS gymnastics program and went to testing throughout the summer of 2019. She qualified as one of the top 100 – 9 year olds in the country and went to Nationals in Indianapolis, In on October 12th and 13th. We are so proud of her hard work and love for the sport, and also for her awesome coaches who helped get her to where she is!